Introducing the 2018 Jackson MayFly
$99 Shipping most of USA!

This is the optional Yak Attack Fly Rod holder and track mountable screw ball
http://www.delawarepaddlesports.com/ram-2007-fly-rod-holder-with-1-5-screwball/
MAYFLY Description
Based on the highly versatile hull of the Coosa HD but with better tracking and even more stability, the MayFly is a fly fishing oriented sit-on-top. Designed for a variety of destinations including tropical flats, slow-moving rivers, lakes and ponds. Recognizing the unique challenges faced by fly fisherman, particularly line management, the MayFly includes myriad design aspects to address the needs of fly fisherman creating the ultimate kayak fly fishing platform. Snag-free footrests and features, protected fly box storage, rod butt props for dealing with tangles, integrated and protected fly patches, and more cater to the high-performance features expert fly fisherman need while being versitile and stable enough to bring new kayak fly anglers into the sport.
Features:
- NEW Elite Seating System
- NEW Platypus hydration system
- Snag free wide open standing area
- One-piece foot brace system that deters line interruption
- Large stern well designed for JKooler or Orion 25 Cooler
- Snag free bungee flip down fly box holders lined with foam
- Storage for fly gear like nippers, forceps and tippet
- Integrated fly patch for quick access to flies
- Flip down storage locker for shoulder bags, wading gear
- Sidewall holder for popular fly box storage
- Hi-Lo, trimmable seating
- Raymarine transducer scupper
- Standing pad
- Specialized fly rod storage
- Rod butt props to help with line tangles
2018 Jackson Fishing Colors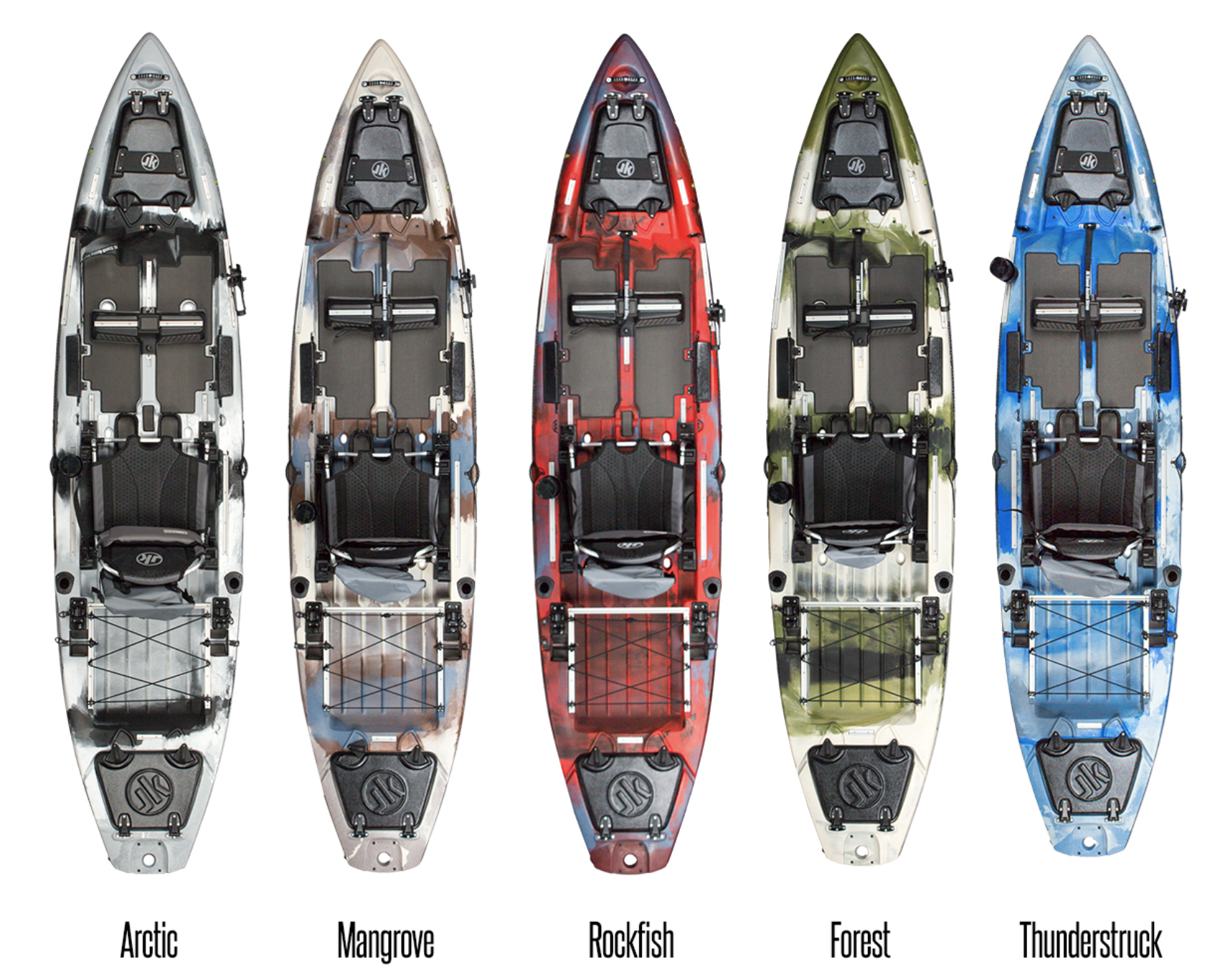 Note: Shipping price is only good for the contiguous United States.
Shipping Note: We currently use Old Dominion Freight http://www.odfl.com/index.shtml for shipping. We usually get your kayak shipped out within 48 hours if we have in stock. We will forward you tracking after your kayak ships.