Have questions? Text or Call 302-249-1695 during daytime hours.
Have a used kayak you want to sell? We have a great consignment program. If you use the sale towards store credit you get 95% of the sale. If you want the money you receive 70%. This is a great way to upgrade your kayak!
USED KAYAKS FOR SALE
2017 Demos On Sale Now. Pickup September 1st. Half Down require to reserve. Here is what is available. All Prices Frim and we do not ship demos.
Pedal Kayaks
2017 Hobies (All Come with the 180 drive and full Hobie Warranty)
Pro Angler 14 Papaya - $2931.65
Revolution 13 Papaya- $2124.15
Revolution 16 Olive - $2209.15
2017 Old town Predator PDL Black Cherry - $2379
Also have one in Lime Camo that had shipping damage for $2379. All damaged repaired and has full warranty.
2017 Native Manta Ray Propel Copperhead- $1699.15
2017 Slayer 10 Lizard Lick - $2039.15
2017 Hurricane Skimmer Propel Blue $2100
2017 Jackson
Big Rig Patriot - $1359.20
Big Tuna $1529
Kilroy Mangrove - $1159.20
Coosa Mahi - $999.20
Kraken 13.5 Standard Mahi- $1119.00
Mayfly Rockfish - $1519.20
Cuba 14 RockFish - $1159.20
Cuba 12 Rockfish - $1079.20
Tripper Tandem - $1039.00
Tripper $799.20
Tupelo 12 $764.15
Journey 14 $1019.15
2017 Wilderness
Atak 120 $1401
2001 Wellden Sport sit inside kayak. Comes with paddle and cart. $450 OBO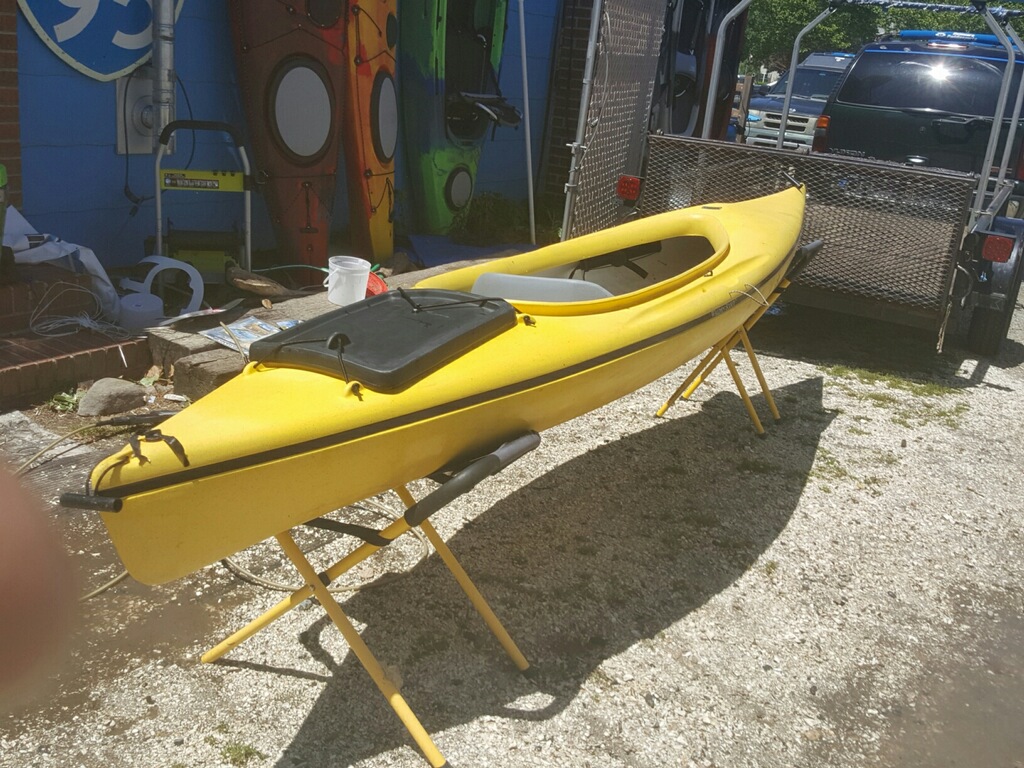 Used Lifejackets - $45
Used Paddleboards for Sale
We have Surftech epoxy boards for $600